Walmart is one of the biggest superstores and retail corporations around the globe. It operates a chain of grocery stores, supermarkets, discounts store, and more. In Canada alone, this multinational company boasts of its 400 whopping locations, making it easier and more accessible to shoppers in the country.
Walmart is a one-stop-shop for all things essential. Thus, it is only fitting that the company expand its horizon and provide its loyal customers with incentives through card offers. This is where the Walmart Rewards Mastercard comes in.
For frequent etailer shoppers, having the added encouragement of getting benefits and bonuses is already enough. This credit card moves beyond that. Learn more about the Walmart Rewards Mastercard, what it has to offer, how to apply for this card, and more in this article.
What Is The Walmart Rewards Mastercard?
Features And Benefits Of The Walmart Rewards Mastercard
Learning To Use The Rewards
Applying For The Walmart Rewards Mastercard
Fees And Charges
Bank Address And Contact Information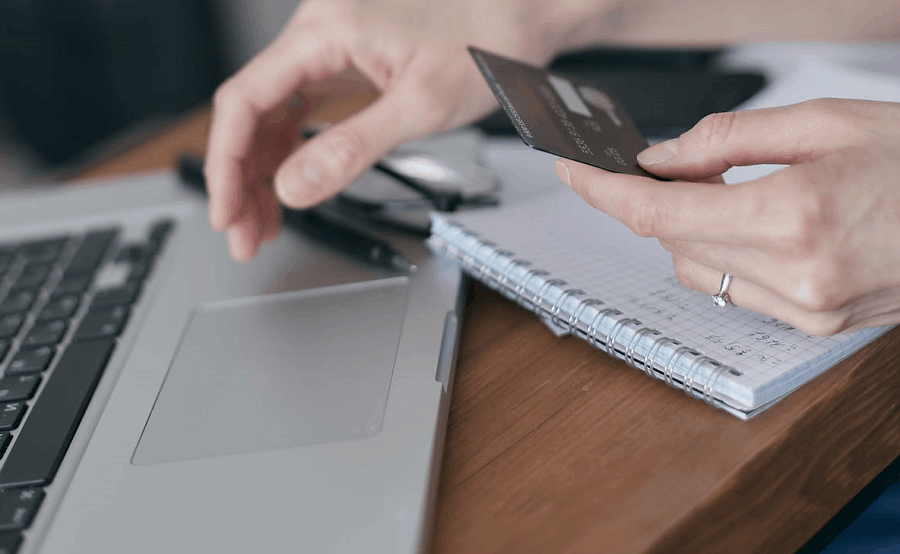 What Is The Walmart Rewards Mastercard?
The company offers the Walmart Rewards Mastercard via its Walmart Canada Bank. It is a starter credit card of sorts that is perfect for entry-level needs.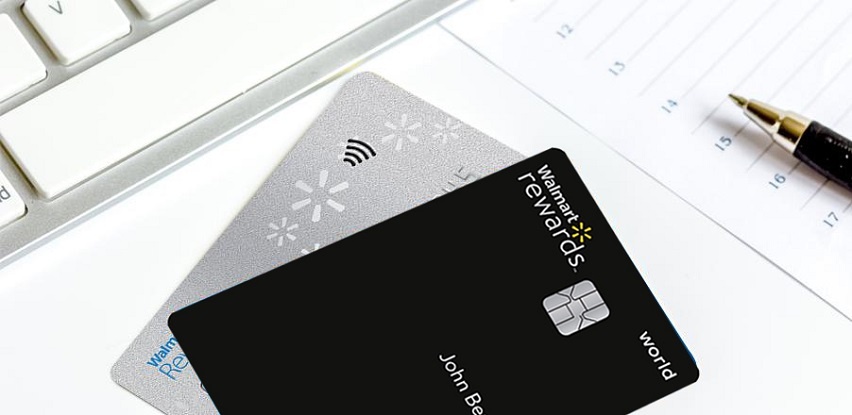 Staying true to its name, this credit product provides individuals with Walmart Reward Dollars designed to complement shopping excursions at Walmart. This lets shoppers gain more incentives and benefits each time they shop.
With the Reward Dollars that come with this credit card, alongside the excellent protection and services that come with Mastercard, this product is perfect for individuals with good credit standing and who need an entry-level credit card for their day-to-day essentials.
Why Opt For The Walmart Rewards Mastercard?
As mentioned, Walmart has hundreds of stores in Canada alone. Apart from this, however, the retail giant has also expanded its services and offerings on the internet, allowing users and buyers in the country to gain access to their necessities from the comforts of their own homes.
The beauty of owning a Walmart Rewards Mastercard is that it allows for shopping with Rewards Dollars at physical stores and online. This is pretty attractive for individuals who make frequent purchases with the store and want incentives and benefits.
This card is ideal for frequent shoppers at Walmart looking for Rewards Dollars that can be redeemed without any difficulty. It has a simple and easy-to-understand reward system that removes conversions and instead adds up dollars whenever you spend money at Walmart.
Features And Benefits Of The Walmart Rewards Mastercard
As readers, the anticipation of finding out what the Walmart Rewards Mastercard has to offer might have been building up. Without further ado, this article will delve into what benefits it can give its cardholders.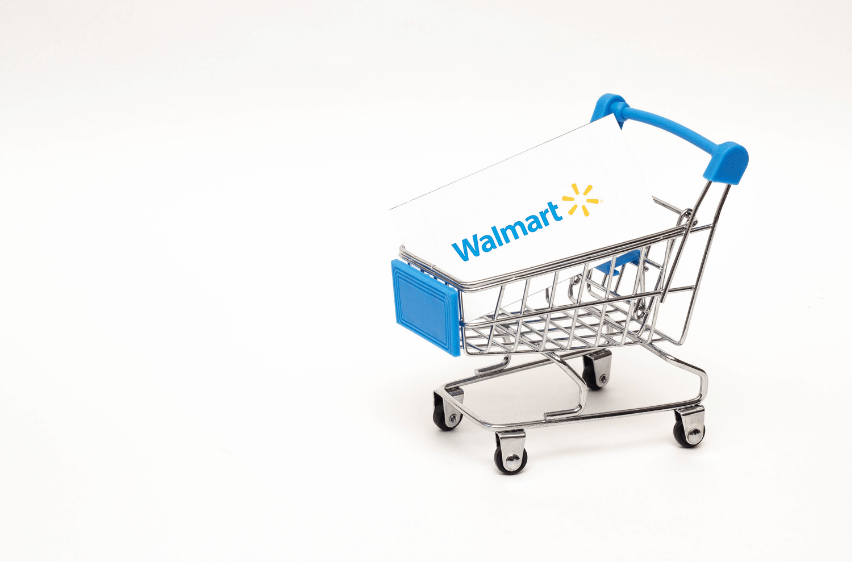 For one, this credit card gives cardholders the opportunity to earn 1.25% Walmart Reward Dollars for every dollar spent at physical and online Walmart stores. Apart from this, users can also earn 1% in Walmart Reward Dollars for spends at gas stations and all other remaining merchants.
As part of its welcome offer, cardholders can enjoy a bonus of up to 25 Walmart Reward Dollars, $15 as the welcome bonus, and $10 from registering for paperless statements.
Bear in mind that this bonus reward will only be given to cardholders if individuals have made two qualifying purchases with their card within five business days of using their card. These two purchases must be made within 30 days of receiving the credit card.
Balance Protection Plan
More than this, the Walmart Rewards Mastercard comes with a Balance Protection Plan.
Designed for Mastercard plans, this gives cardholders access to a monthly benefit amount equivalent to 5% of the entire card balance based on the date the cardholder loses his or her job.
This also covers credit card balances of up to $20 when an untimely death happens or in times of serious or terminal illnesses.
Learning To Use The Rewards
Rewards given back to users will be in the form of Walmart Reward Dollars. In turn, these Reward Dollars can be used for future purchases at Walmart, both in their physical and online stores.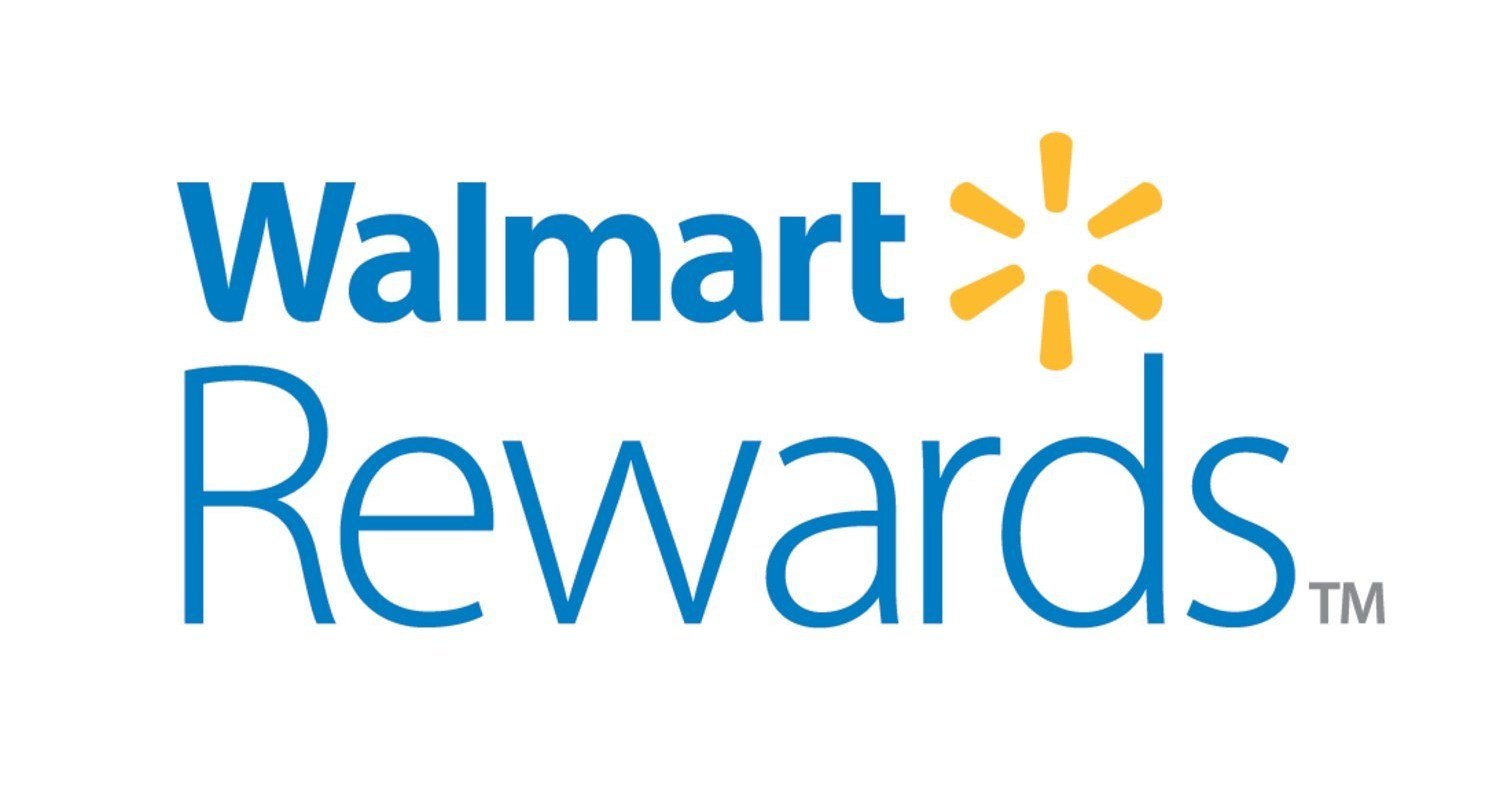 Users should bear in mind that these rewards cannot be used or redeemed in exchange for their cash equivalent.
Redeeming Walmart Dollars
Once cardholders have saved enough, they can start redeeming their Walmart Reward Dollars in $5 increments for just about any item available at Walmart. These include groceries, marketplace-related purchases, and the like. AutoSave purchases are also included in the list.
To redeem this online on the Walmart.ca website, select 'Redeem Reward Dollars' as the main payment option located on the left-hand column. Be sure to set the amount of the reward to be used accordingly.
Applying For The Walmart Rewards Mastercard
Interested parties may apply for a Walmart Rewards Mastercard online simply by tapping in the 'Apply Now' located on the Walmart website. This will bring users to another page where they can choose 'Get Started' to start filling out the application online.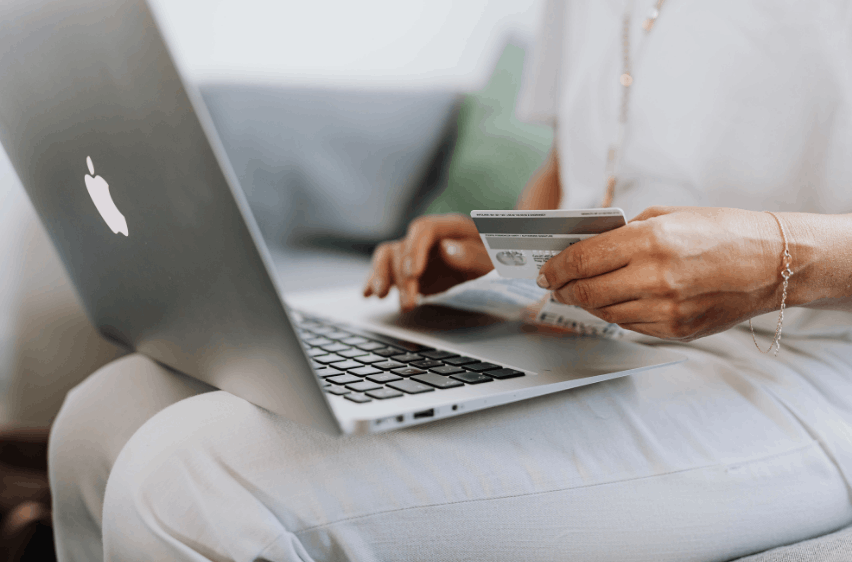 The online application form will require applicants to provide their personal information. These can include their names, addresses, contact number, date of birth, email address, and many others.
The application form will also ask users to disclose their financial and employment information. These can range from a person's annual income, current income source, and the like.
Once an individual's application is approved, they will get a credit limit based on what the Walmart Canada Bank deems is appropriate. Bear in mind that this amount is based on varying factors, including the applicant's financial capacity and creditworthiness, among others.
Eligibility Requirements
One of Walmart's major requirements for applicants to qualify for the Walmart Rewards Mastercard is being a Canadian resident. In addition, applicants must also be the age of majority in their respective province to apply.
As one of Walmart's more basic credit card offerings, the Walmart Rewards Mastercard only requires individuals to have a minimum annual income of $12,000 per cardholder.
Fees And Charges
The Walmart Rewards Mastercard does not have an annual fee, letting users enjoy this credit card without additional member charges. It does, however, come with other rates that cardholders and applicants have to consider when it comes to applying for this particular offering.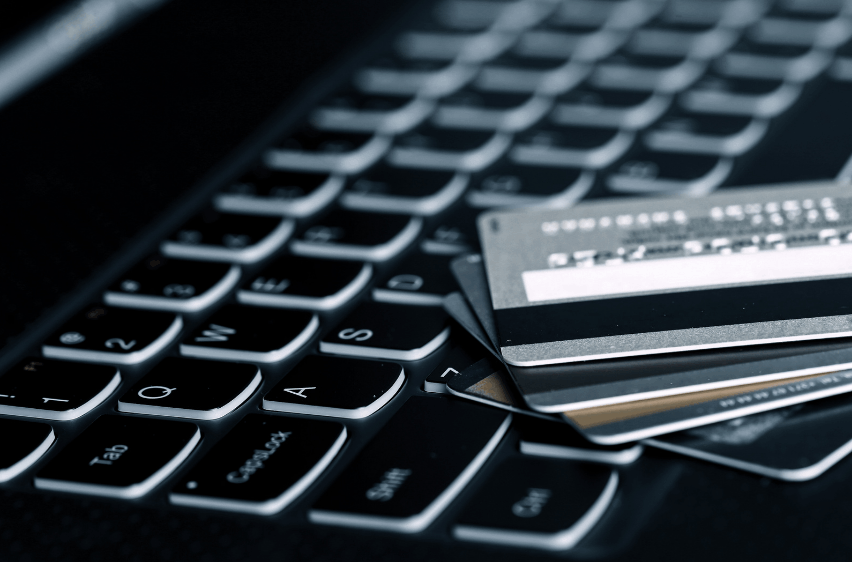 This card has an interest rate of 19.89% as part of its preferred card rate. Meanwhile, it has a cash interest rate of 21.49% under its preferred rate.
On the other hand, for its standard rate, the Walmart Rewards Mastercard comes with 25.99% interest and a cash interest rate of 27.99%. It has an interest-free grace period of 21 days before individuals are charged.
Apart from the charges mentioned above, this card also comes with a foreign currency conversion fee of 2.5% of the credit card amount. Other fees that individuals have to take note of include the cash advance fee of $4, cash-like transactions at $4, and an over credit limit fee of $25.
Other Important Fees
Balance transfers or convenience cheques, such as those less than $1,000 and within Canada, are charged $4, equal to or greater than $1,000 charged with $8, and cheques cashed outside of Canada or transfers made outside the country also warrant $8.
From October 1, 2020, the minimum payment required by the company includes any previous unpaid minimum payments; charges for insurance or warranty products; amount which exceeds the credit limit; credit limit fees that apply; dishonored payment or NSF fees; and more than $10 or 3% of the statement balance.
However, should the statement balance remain well under $10, the minimum payment required of cardholders will be the full balance amount.
Bank Address And Contact Information
To know more about the Walmart Rewards Mastercard offering, applicants may reach out to the company's customer service hotline at 1-888-331-6133 or 1-877-763-0997 from 8 am to 12 am on Mondays to Saturdays and 10 am to 9 pm on Sundays.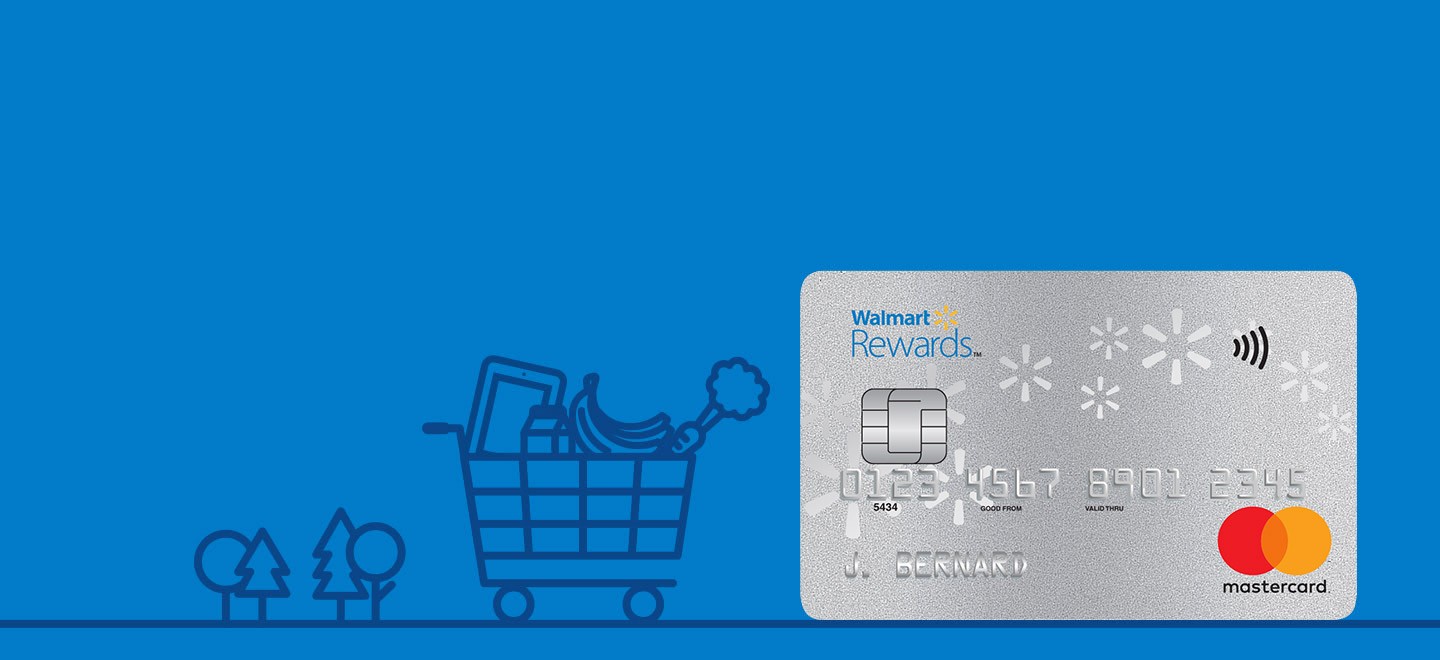 Those who would prefer to mail in their concerns instead can send in their mail at Walmart Rewards Mastercard, P.O. Box 187 Orangeville, ON L9W 2Z6.
Alternatively, individuals can also reach Walmart Canada via their social networking account on Twitter @WalmartCanada.
Physical Address
Meanwhile, interested parties can also make appointments to meet with a corporate representative located at their head office.
Their address is Wal-Mart Canada Corp., 1940 Argentia Road, Mississauga, ON L5N 1P9, with their phone number 800-328-0402 and an email address of help@cs.walmart.ca.
The Bottom Line
The Walmart Rewards Mastercard offering from Walmart is a worthy credit product that should be considered by frequent shoppers and buyers from the retail giant. This allows cardholders to earn from their Walmart-related purchases while using these rewards for future buys.
Disclaimer: There are risks involved when applying for and using credit products. Please see the bank's Terms and Conditions page before agreeing to anything.